Join us online for fitness and active living classes.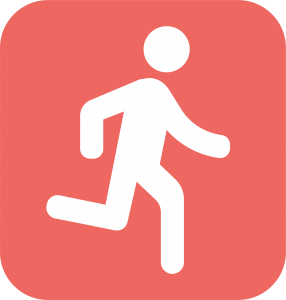 During the COVID-19 distancing restrictions, we are offering the following classes to help keep you active and moving at home, provide education on the importance of active living, and answer any fitness-related questions you may have. We hope you can join us!
Beginner Exercise Classes with an Exercise Specialist
Join us Tuesdays and Thursdays at 12:15 PM for a 30-minute beginner workout you can do from your living room. Our exercise specialists will lead you through a fitness session that's good for your heart AND muscles. Suitable for all levels of fitness.
Here are more virtual exercise classes available from other PCNs in the Edmonton area to help you get active.
Edmonton area Primary Care Networks are working together to offer a variety of education classes to help you manage your health. Attendance in these virtual classes does not require a referral and are open to anyone.
Drop-In Exercise
Led by an Exercise Specialist, this class focuses on guiding you through low impact stretches and exercises. Each class will focus on a specific muscle group, so you optimize your workout and learn exercises associated with different muscle groups. We do not require medical screenings for participation in this class, so if you have any concerns please contact one of our Exercise Specialists to discuss them. Offered by Sherwood Park PCN.
STEP Forward (Supervised Transitional Exercise Program) from AHS
This is a ten-week physical conditioning program delivered in a small group setting.
This program may be suitable for you if you are ready to:
participate in a beginner to intermediate level physical conditioning program; or
better manage physical status while living with a chronic health diagnosis; or
reintegrate into the community following medical or rehabilitation intervention; or
prevent injury by improving physical function
To be considered for the STEP Forward program intake process, you must:
be at least 18 years of age;
have a current Alberta Healthcare (AHCIP) number;
be able to follow three-step instructions;
be able to participate in a group exercise environment;
participate in a pre-intake telephone interview;
walk independently (with or without the use of walking aids);
ready to attend a 10-week exercise program during weekdays, twice per week
Currently offering virtual sessions
For more information or to self-refer, please call the STEP Forward Intake Line: 780-735-3483
Beginner Rubber Band Exercise Video
WATCH IT NOW!
If you are unable to join the live exercise classes, here's a pre-recorded video you can follow along with hosted by James Sawchin, Exercise Specialist.
PRE-RECORDED VIDEO – WATCH ANYTIME!
Please check this page again for future classes or sign up below to be notified.